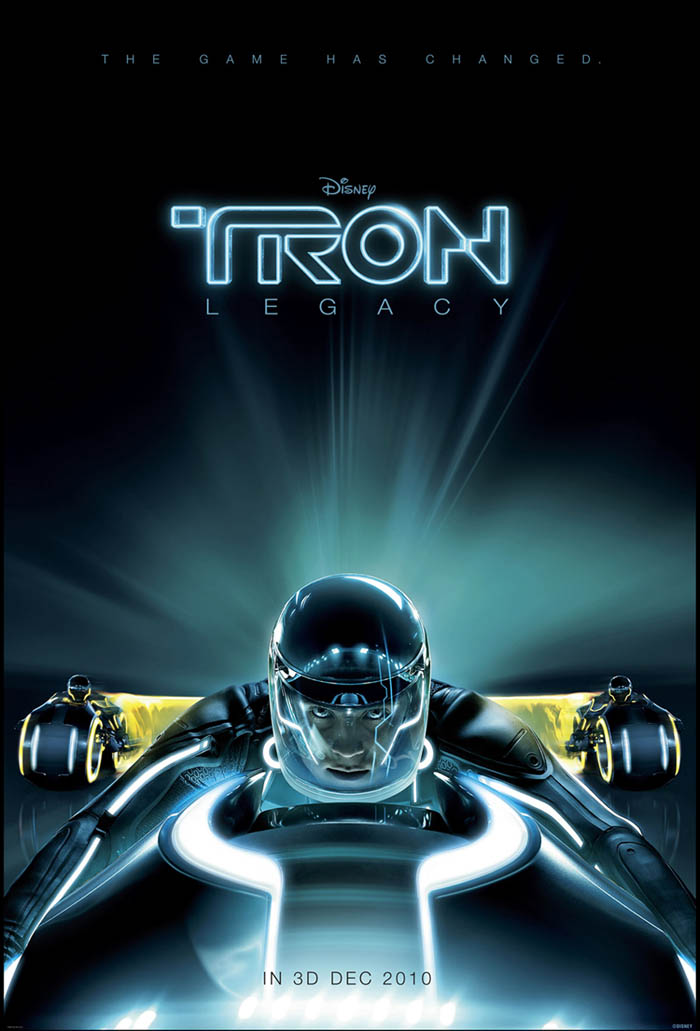 Release Date: 17 December 2010 (USA)
Starring:
Jeff Bridges, Olivia Wilde, Michael Sheen, Garrett Hedlund, James Frain, Bruce Boxleitner, Beau Garrett, Serinda Swan

Director:
Joseph Kosinski

Official Website:
http://disney.go.com/tron/
More info:
http://www.imdb.com/title/tt1104001/
Inside the ENCOM computer system, a program called CLU, created by Kevin Flynn during the original fight against the Master Control Program, has been causing chaos and destruction across the grid. Sean Flynn, son of former ENCOM CEO Kevin Flynn, is in search of his missing father, but Sean discovers that his father's whereabouts are somehow connected to the program making a mess of the ENCOM system. In order to find his father, Sean has to go into the ENCOM system, and fight his way to CLU, but in the neon world of TRON, a lot has changed and new dangers await him at every turn.



TRAILER: